What's going on with The One, Inc,?
Be sure to check back regularly to get our latest news updates.
---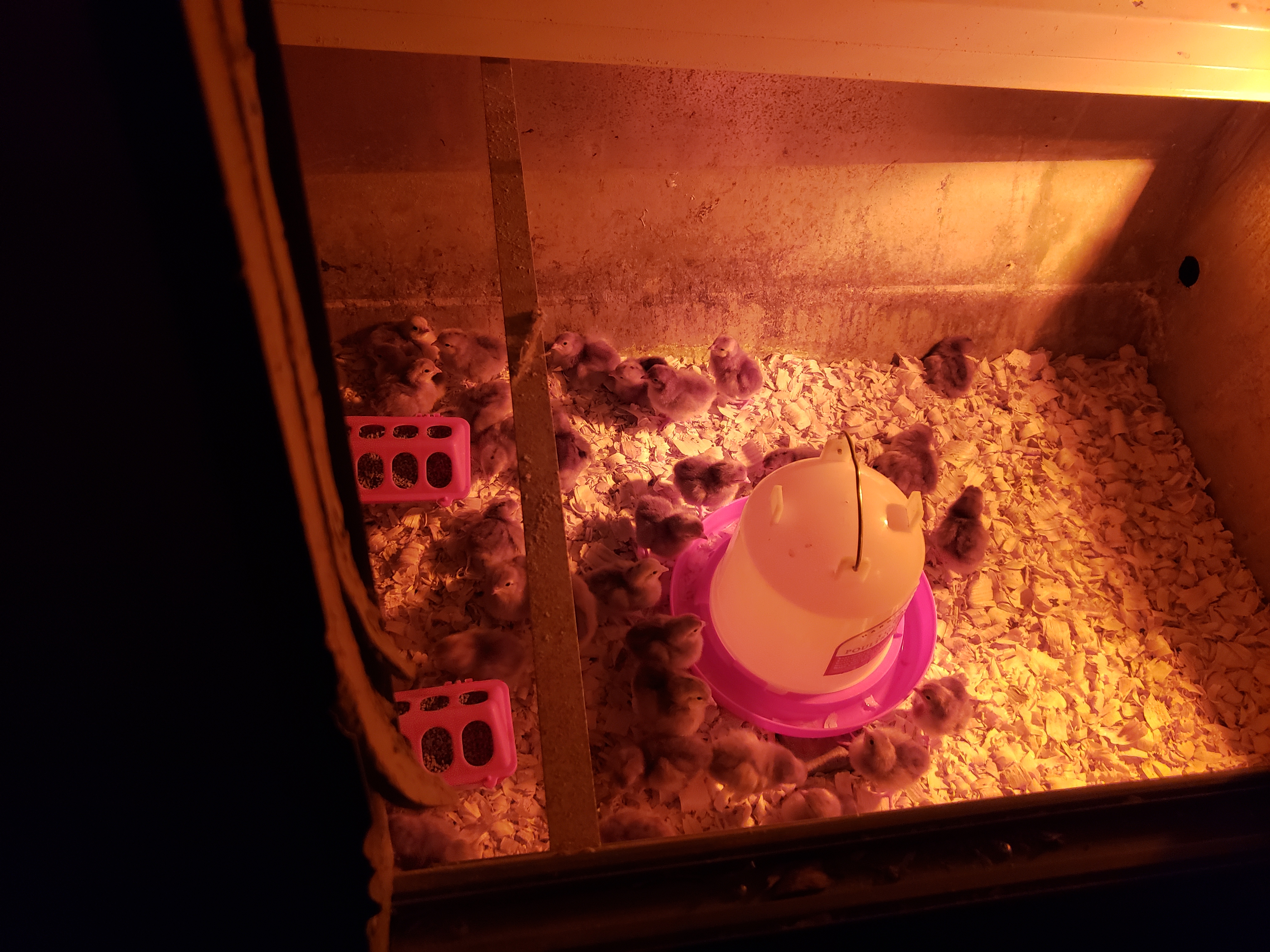 100 new baby chicks are here. We now have around 250 chickens. That's a lot for David Crowie the Rooster and Willie the Donkey to protect.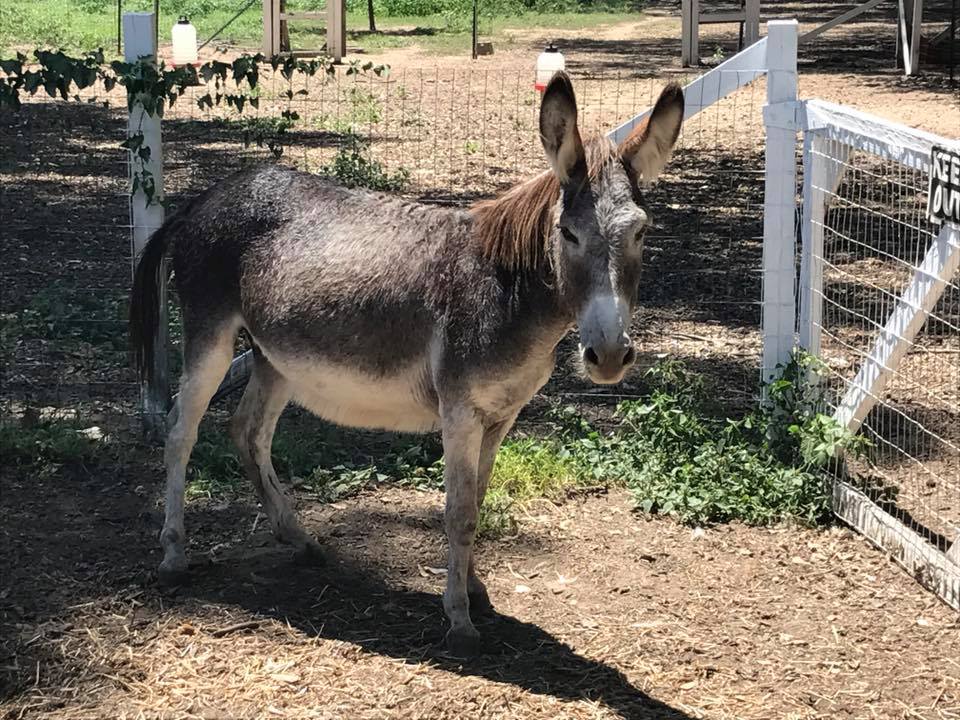 The Field family just keeps growing. The newest addition is Mary Jane (Janie).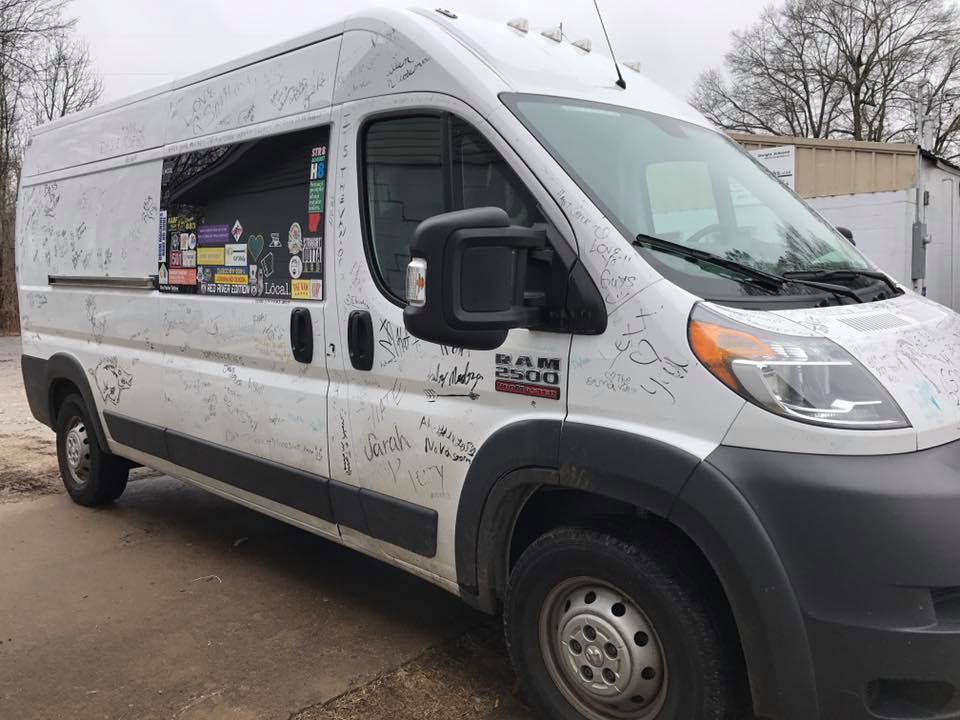 Each night some people go to sleep in Central Arkansas without a safe place to lay their head. Homelessness is a reality in our community.
The Van, a local nonprofit, seeks out those without shelter. And for doing that, The Van has been chosen to receive this month's Difference Makers award.
Click on the heading to check out Fox 16's story.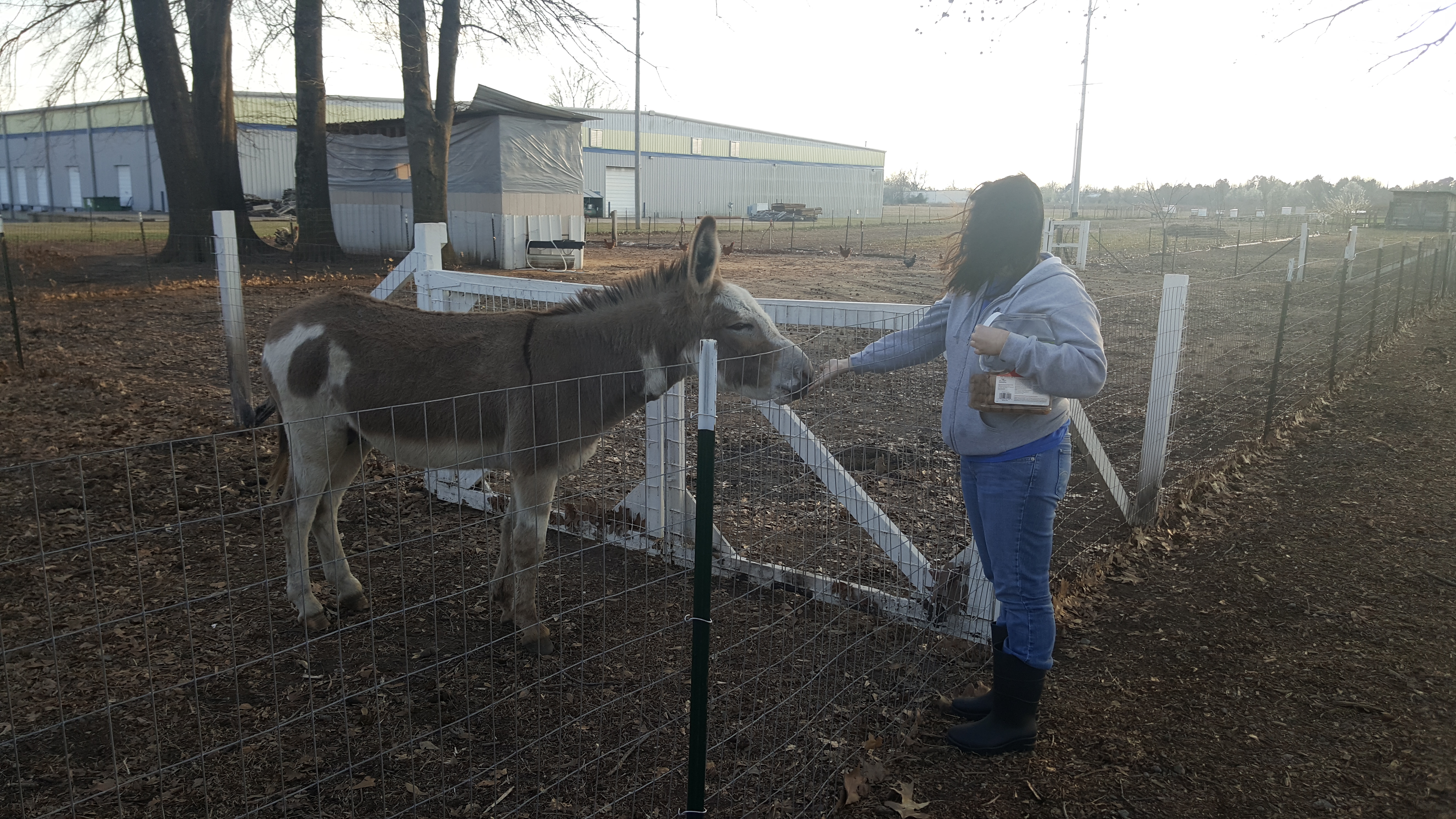 Say Hello to the newest member of The Van family. Willie the Donkey. Willie's new job is to guard the chickens at The Field from hawks. Who knew donkeys were good at that?
You shop. Amazon gives.
Amazon will donate 0.5% of the price of your eligible AmazonSmile purchases to The One, Inc. whenever you shop on AmazonSmile.
AmazonSmile is the same Amazon you know. Same products, same prices, same service.
Setup for recurring monthly donations is now available.
Aaron is getting a radio show.
Expect a no holds barred look at homelessness in Arkansas.
Monday nights 5-7 pm on KABF 88.3 FM.
While part of our team stayed slammed redistributing donations, selling shirts, talking about our work, selling drinks, etc., another part of our team was equally slammed with our monthly 10 Fitness - University shower night. Divide and conquer. I can't brag on our team of volunteers enough. Seriously. I never dreamed The Van would be kicking so much ass through so many people. I'll never understand how a turd like me gets to work with, and be surrounded by, so many incredible people. But I sure am grateful.
---
Legends of Arkansas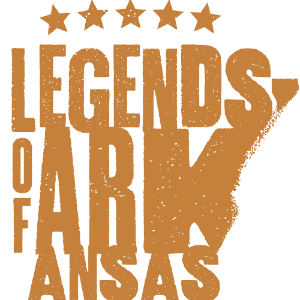 October 10, 2016—LITTLE ROCK, ARKANSAS— Legends of Arkansas, "The All-Arkansas Music And Art Festival," is excited to announce The Van as the new producer and 100% beneficiary of Legends' two annual events, set to take place in May and September, 2017. The Van is a Central Arkansas non-profit organization "finding and serving our unsheltered homeless neighbors". 

Proceeds from the festivals will solely benefit The Van starting with the two festivals scheduled for 2017. At the music and art festivals in North Little Rock, the public is invited to drop-off donations of blankets, coats, and socks, which will be distributed by The Van in Central Arkansas. "The September festival next year will take place right before our cold season begins. We will be ready to distribute the coats and blankets," said Aaron Reddin, founder of The Van. Now each person who attends Legends of Arkansas in 2017 will be helping to tackle a core problem of our cities. 

The team of people who organize and staff The Van -- a nonprofit mobile outreach to homeless Arkansans, an urban farm near Little Rock, and a house for women and kids -- will apply their skills to produce the festivals. Annual events in May and September will continue to feature the family-friendly atmosphere that characterizes Legends of Arkansas events: All-Arkansas live music concerts of diverse styles, arts and crafts, circus arts, kids activities, and food trucks. The affordable entry charge at the gates for adults will benefit The Van, and kids can enter for free.

With a history since 2013 providing affordable access to Arkansas-focused art and music events, Legends Of Arkansas continues to grow along with the community for the future by dedicating 100% of festival proceeds to a productive, grassroots local non-profit that directly benefits people in our state, The Van.

The public is invited to email legendsofar@gmail.com to express interest in volunteering, sponsorship opportunities, and planning committee roles.

On social media, Legends of Arkansas is into the conversation on hashtags #legendsofarkansas#LOA2017, sharing food truck links and 501 sunset remarks on Twitter @legendsofar @itsthevan and posting compelling pictures on Instagram @legendsofarkansas @itsthevan (all local images, live, grassroots, and real). The Van and Legends of Arkansas invite Facebook users to find them under the names, and on the web learn more onwww.theoneinc.org andwww.legendsofarkansas.com. 

In this recent Rock Candy blog, The Arkansas Times explains how Legends of Arkansas answered the question, "What's the cause?" and Legends of Arkansas is proud to announce that the answer is: The Van!

ABOUT THE VAN
The Van is a 501(c)(3) nonprofit based in Arkansas within The One, Inc. network. Our mission is finding and serving our unsheltered homeless neighbors. 

ABOUT LEGENDS OF ARKANSAS
Legends of Arkansas is an annual nonprofit festival of music and arts in September, created to promote and showcase the musicians, artists, and independent businesses in Arkansas, while offering celebration for friends and neighbors. Legends In Argenta is the title of the lead-up festival in May. Exact dates and schedules will be announced at http://www.legendsofarkansas.com/ .